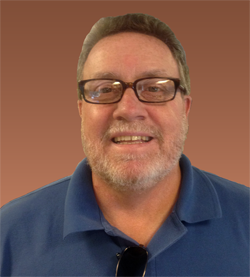 Mel Webster, Principal, provides marketing strategy and consulting for Aquarius Consulting. He also leads Aquarius PR, our marketing services business focused on high-tech, digital and social media clients. With a background in journalism, Mel is a master of PR and media relations. And with more than 1,000 Twitter followers and a high Klout score, Mel is an acknowledged industry expert in social marketing and engagement. (Click here to visit the Aquarius PR web site.)
Mel has more than 25 years' experience telling the stories of some of the world's most successful companies. One of the original partners of Copithorne & Bellows Public Relations (C&B) and founder of the firm's east coast operations, he has provided personal counsel to some of the world's largest and most significant companies and technology entrepreneurs. Those companies include IBM, Hewlett-Packard, Network Appliance, Cascade Communications, CMGI, and EMC. After C&B was sold to Omnicom, Webster played a major role in the merger of the company into Porter Novelli.
After leaving Porter Novelli, Webster consulted with many firms, including two of the technology industry's most respected PR boutiques, Voce Communications and fama PR. Webster served numerous roles at Copithorne & Bellows/PNCG, including one year as Chief Operating Officer, and with his three partners, built the company into an international, $40 million technology PR firm with more than a dozen offices. He was the partner responsible for strategic services to clients, including corporate communications counsel, business- and financial-media relations strategies, and marketing communications strategy and positioning.
Prior to C&B, Webster spent seven years at Miller Communications, one of the technology industry's top public relations firms. Other experience includes stints with Electronic News and the Haverhill Gazette, both as a reporter. Webster holds a BA in Journalism and English from the University of Massachusetts.