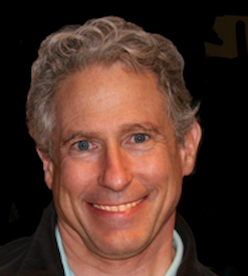 David Copithorne, Principal, takes the lead providing strategic consulting services for Aquarius Advisers clients. He has broad and deep expertise in marketing management, corporate and financial communications, marketing strategy and positioning, crisis management, venture-capital fundraising, and financial and shareholder communications.
Additionally, after losing most of his hearing more than a decade ago, he established himself as a recognized expert in hearing products and technology and has advised numerous clients in the hearing health industry. 
Dave has more than 25 years of experience in consumer and technology marketing, corporate and financial communications, crisis communications, social marketing, journalism and publishing. He is a former CEO of Porter Novelli, one of the world's largest public relations firms, and as co-founder of Copithorne & Bellows Public Relations, he led one of the fastest-growing high-tech marketing services companies of the 1990s.
In addition to extensive work with senior management of leading global brands, he has served as chief marketing officer for a social enterprise, advised numerous startups on marketing and communications, and provided strategic communications for numerous growth companies from their formation and venture capital fundraising through initial public offerings and beyond.
At Copithorne & Bellows (C&B), he worked with venture capital-funded startup companies as well as leaders such as Hewlett-Packard. C&B grew from a two-person Silicon Valley consultancy to a global firm with more than 300 people in 12 offices in the U.S., Europe and Asia-Pacific.
C&B was acquired by the publicly-held Omnicom Group in 1995, where Dave continued in an executive capacity managing the merger of C&B with two other Omnicom firms, overseeing multiple acquisitions of additional marketing services firms, and running the combined entities. From 2000 to 2002 Dave served as President and then Global CEO of Omnicom's Porter Novelli International, which at the time was one of the world's ten largest public relations firms with more than 1,500 employees and more than $200 million in annual revenue. In addition to work with global consumer, technology and health care companies, he supported Porter Novelli's leadership of the emerging field of social marketing, including its award-winning work with the anti-tobacco Legacy Foundation.
Dave left Madison Avenue in 2002 when he suffered an episode of sudden hearing loss resulting in a permanent severe hearing impairment in both ears. Since then he has worked as an investor and consultant with Aquarius Advisers LLC in addition to launching a small online publishing and research business, Hearing Mojo LLC. HearingMojo.com provides information, research, news and a support forum for hard-of-hearing consumers and the industry that serves them. He also consults with hearing-aid manufacturers on product, technology, distribution and market strategies. In 2015, when his progressive hearing loss finally left him profoundly deaf, bi-lateral cochlear implant surgery proved miraculous in restoring most of his hearing.
Dave does extensive pro-bono work for non-profits and causes. He is on the Advisory Board of the Global Health Media Project, which provides video training to health workers in remote, under-resourced areas around the world. He has also been an unpaid advisor and guest lecturer with the Deshpande Center for Technological Innovation at the Massachusetts Institute of Technology (MIT), assisting with the commercialization of research technology. And in 2004, as part-time Chief Marketing Officer of Outside The Classroom, a venture capital-backed social enterprise pioneering web-based alcohol prevention and online behavioral health management, he led the company to a national PR Week Award for Best Small Corporate Communications Team in 2004.
A 1975 honors graduate of Harvard, Copithorne began his career as a journalist who earned a national reputation for his coverage of the U.S. government's antitrust cases against AT&T and IBM.